Engineer ATR 72
New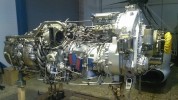 Company Info
We are hiring Engineers for the ATR 72 - 600 (B1 and B2)
Fleet Info
Vacancies and Requirements
1 x Engineer B1 – ATR 72 (certifying)
2 x Engineer B2 – ATR 72 (1 x certifying)
Requirements:
Valid EASA part 66 License B2 OR ICAO Type 2 AME License
ATR 72 – 212A, ATR 42 -500 or 72 - 600 difference course type rating
Recent experience on ATR 72-212A/42-500 with not less than 6 months of certification records in the past 2 years.
Certification experience of 5 years; out of which 2 years of experience on ATR 42 or ATR 72 with both line and base maintenance experience on the types.
Type rating course by a 147 training organization is a requirement to get a work permit!
Salary & Benefits
$4000-$5500
Accommodation & living provided
Monthly food allowance
60 days of annual leave
2 return tickets per year to home country
Work schedule 5 On and 2 Off (Day and Night shifts)
Interview Procedure
Send license, hour log and training certificates to email: dhcengineer@jobs4pilots.comatrengineer@jobs4pilots.com
We require document showing recent experience in DHC6, Last/ Current company certification approval (if applicable), Initial and valid recurrent training certificates on Human Factors, Fuel Tank Safety, SMS and EWIS training and IELTS pass.
Location
South Asia
Publication date
13.09.2021
Contact person