B737 NG First Officer
Interviews in progress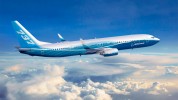 Company Info
One of our clients in South Asia is growing their fleet of B737 (800) and to support them we seek B737 First Officers.
Fleet Info
4 Boeing 737-800 (3 ordered), 3 DHC 8-400 (3 ordered), 4 ATR 72-600 4 (2 ordered).
Requirements
Valid ICAO license with current B737 NG Type Rating,
Valid class 1 medical,
2000 hours Total Flight time,
1000 hours as FO on B737 NG,
Maximum age 45 years.
Salary & Benefits
Net salary of $6,000US,
Company housing (fully furnished) or $1,000US monthly accomodation allowance.
Roster: 08 weeks "ON" & 02 Weeks "OFF"
Contract: Initial contract for 1 year, renewable.
Interview Procedure
Submit resume and supporting documents (license, medical, passport, last 3 pages logbook, last proficiency check, license verification letter)
Validation of license, Local airlaw exam and then final security clearance (takes 2 weeks)
Start of operation in 20 days.
Location
South Asia
Contact person