B737 NG Captain NTR
On hold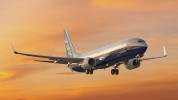 Company Info
Are you a B737, A320, CL65 or Gulfstream Captain looking for a B737 NG position in China on a brand new fleet?
For 9 Air, the LCC subsidiary of Juneyao Airlines, we are looking for B737, A320, CL65 or Gulfstream Captains that are looking to fly the B737 NG throughout China from the base in Guangzhou.
Fleet Info
They currently have a fleet of 15 B737-800 with an average age of 2,9 years. This fleet is soon expanded with 55 more B737 NG aircraft.
Vacancies and Requirements
We are looking for 25 Captains currently flying on B737 EFIS or Classic, A320, CL65 or Gulfstream aircraft.
Profile:
Age between 30 and 53 for pilots flying B737, Age between 30 and 50 for pilots flying other aircraft other than B737. (exceptions for CAAC license holders)
Have logged at least 3000 total hours and 600 PIC hours in large aircraft.
valid Class 1 Medical Certificate.
ICAO English level 4 or above.
Last flight within twelve months.
Salary & Benefits (based on 75 hours)
Yearly salary: $237,000 after tax per year.
Basic salary: US $15,600 (after tax)
Overtime: US $240 per hour over 75.
Safety bonus of US $7500 per year.
Overseas Allowance: US $8000 per year.
Travel allowance: US $10,000 per year.
Discounted tickets: 2 international and 2 domestic in the first year, 2 more tickets every additional year (economy class Juneyao network).
Annual bonus.
Contract completion bonus: US $ 18,000 after first three years of contract, US $ 40,000 after second three years of contract.
Rosters: 6 weeks on, 2 weeks off and 6 weeks on, 3 weeks off.
Interview Procedure
ATPL written exam, a SIM check and a medical check to obtain Chinese license. The Airline will be responsible for the expenses incurred by the foreign pilot on taking the interview in Guangzhou.
Interested? Contact our team on +66 937 487 338 or send your resume to 9air@jobs4pilots.com and we will contact you in 48 hours.
To apply: please send your resume, license, medical and passport by email.
Location
Guangzhou
Contact person