B737 NG Captain
On hold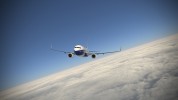 Company Info
Urumqi Air is a low-cost airline headquartered in Ürümqi, China. It operates scheduled passenger services from its main hub Ürümqi Diwopu International Airport to China, Singapore and Russia with a fleet of B737-800. The airline is one of the four founding members of the U-FLY Alliance.
Fleet Info
Boeing 737-800, Comac ARJ21, Embraer 190.
Requirements
B737 Captains that have flown within the last 12 months and are currently on type.
Total flight time of minimum 2,200 hours,
500 hours PIC on type (last flight in the last 12 months),
Passport from country that has diplomatic relations with China,
FAA license or license that can be verified by the CAAC.
If pilots come from Turkey, Russia or India and have an FAA license they will qualify here!
Salary & Benefits
3 roster options: A) 3w ON/1w OFF B) 6w ON/2w OFF C) 20 days ON/10 days OFF.
$18,300 US per month (tax free) based on 72 hours,
overtime of $260/hour (calculated every other month),
residence allowance $2000 US/month,
transportation allowance $800 US/month,
travel allowance $700 US/month,
safety bonus $24,000 US/year,
loyalty bonus $5,000 US/year,
4 domestic tickets on network, standby tickets for spouse, children and parents with 80% discount,
liability insurance, grounding insurance (50% paid),
7 days sick leave,
training salary is 80%,
instructor salary $1,000 US/month.
Interview Procedure
Document check,
ATPL test and Medical in Haikou,
Background check,
CAAC SIM check.
To apply email your resume with copy of license, medical and last proficiency check to: urumqi@jobs4pilots.com then our team will contact you in 48 hours to discuss.
Location
China
Contact person