B737 Classic Captain
On hold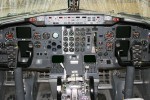 Company Info
For one of our clients we are urgently seeking Type Rated Boeing 737 Classic (300/400) Captains to be based in Jordan and fly to European and African countries.
Fleet Info
The company has 4 B737 classic.
Vacancies and Requirements
We are seeking 3 Captain to fly from the base in Jordan to European and African countries.

Requirements:
Valid ATPL license with current B737 TR.
>6000 hours Total Time with >3000 hours on B737 as PIC.
ELP 5.
Can accept NG and will do CCQ to CL to pilots providing to have 2000 PIC CL past experience.
Salary & Benefits
Attractive financial package + Bonuses, more info after application.

TRI allowance: $500 US per month.

Rotation: 45 Days on 15 Days off (Full Salary paid on days off).
Annual Leave: 30 days.
Interview Procedure
Send your resume, license, medical and passport to: Jordan737@jobs4pilots.com and we will screen this within 3 days.

After that there is a Skype interview and a financial offer and the employment contract will be submitted.
Documents required:
Verfication of license certifcate within 1 month.
Last 5 pages stamped log book.
Last Valid OPC/LPC.
Last Valid Line Check form.
Valid Passport copy.
No Aviation Accidents and Incidents Certificate.
Proof of no criminal record.
Location
Jordan
Contact person