B737 Classic Captain
On hold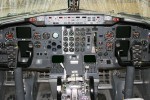 Company Info
For one of our clients we are urgently seeking Type Rated Boeing 737 Classic (300/400) Captains to be based in Jordan and fly to European and African countries.
Fleet Info
The company has 4 B737 classic.
Vacancies and Requirements
We are seeking 3 Captain to fly from the base in Jordan to European and African countries.

Requirements:
Valid ATPL license with current B737 TR.
>6000 hours Total Time with >3000 hours on B737 as PIC.
ELP 5.
Can accept NG and will do CCQ to CL to pilots providing to have 2000 PIC CL past experience.
Salary & Benefits
Attractive financial package + Bonuses, more info after application.

TRI allowance: $500 US per month.

Rotation: 45 Days on 15 Days off (Full Salary paid on days off).
Annual Leave: 30 days.
Interview Procedure
To apply, please register with the link on this page. We will then review your resume for the listed requirements.
After initial screening we which we will ask for further documents, which you can upload via your online profile.
After the document check we will set you up for a telephone interview, followed by a Skype interview.
Once that is positive a financial offer and the employment contract will be submitted.
Documents required:
Verfication of license certifcate within 1 month.
Last 5 pages stamped log book.
Last Valid OPC/LPC.
Last Valid Line Check form.
Valid Passport copy.
No Aviation Accidents and Incidents Certificate.
Proof of no criminal record.
Location
Jordan
Contact person