AW119 MKII engineer
Urgent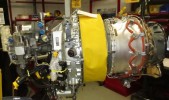 Company Info
We are looking for Agusta A109S & AW119 helicopter engineers.
Vacancies and Requirements
As AME you plan and perform scheduled and unscheduled maintenance/inspections and assist the pilots with daily pre and post flight checks.
Required:
Minimum 3 years experience on Agusta A109S Grand and Westand Helicopters AW119MKII Koala,
A&P FAA certificate or EASA license,
Experience with Pratt and Whitney engines PT6B-37A and PW207C,
Fluent in English.
Location
Asia
Contact person