A320 Captain
On hold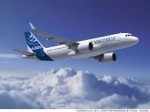 Company Info
Are you an A320 Captain ready to join one of the most successful airlines in Asia?
For West Air, one of the four the founding members of the U-FLY Alliance.we seek experienced Captains.
CHB is a low-cost airline based in China with a passenger network to 60 destinations and several international ones (South Korea, Myanmar).
Fleet Info
35 A320's and growing every year.
Requirements
Current on A320,
TFT over 5000hrs,
A320 PIC over 1000hrs,
Valid A320 ATPL,
Valid Class 1 Medical,
English proficiency 4 or above,
last fllight within 6 months.
Salary & Benefits
There are two different possible rosters to choose from:
| | |
| --- | --- |
| Option 1: 3 weeks ON, 1 weeks OFF and 15 days leave | Basic $19,000 USD per month plus $300 USD per hour over 80 hours |
| Option 2: 20 days ON, 10 days OFF (also 6 wks on 3 wks off) | Basic $18,000 USD per month plus $264 USD per hour over 75 hours |
Annual bonus: 1st year $8,000US, 2nd year $12,000US, 3rd year $15,000US.
Travel allowance: $10,000US per year.
Tickets: 80% off ID tickets of all West Air's routes and other airlines in HNA group. Unlimited jump-to-seat on domestic routes for pilots.
Insurance: Employee liability insurance, medical insurance and Loss of license insurance.
School fee: Discounted tuition fee for children.
Safety bonus: 10,000 USD every 12months without incident/accident; In the case of one incident occurring, there will be a 50% reduction in safety bonus; Two incidents or accidents means no safety pay.
Contract term: 3 years or 6 years (renewable with extra bonus of $25,000USD if you renew for three years, $30,000USD if you renew for six)
Interview Procedure
Location
China
Contact person