A320 Captain
On hold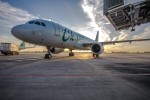 Company Info
Are you an A320 Captain looking to join a a fast growing dynamic airline?
Spring Airlines is one of the first private airlines in China. Over the past decades, they have become China's premier low cost airline with headquarters in Shanghai and bases at both of the city's airports – Hongqiao and Pudong, as well as Shenyang, Shijiazhuang, Shenzhen, Yangzhou, Ningbo and Jieyang.
Overseas bases include Tokyo and Osaka in Japan, Bangkok in Thailand and Jeju in South Korea. In October 2018, Spring Airlines officially established Hebei branch, which is the first branch company of Spring Airlines.
After its inaugural flight on 18 July 2005, Spring now owns a fleet of 100 aircraft flying over 200 routes across China and Asia to popular destinations such as Shanghai, Guangzhou, Shenzhen, Sanya, Qingdao, Chongqing, Harbin, Chengdu, Guilin, Hong Kong, Macau, Taipei, Singapore, Tokyo, Osaka, Sapporo, Nagoya, Seoul, Jeju, Phnom Penh, Siem Reap, Yangon, Kota Kinabalu, Bangkok, Phuket, Krabi, Chiang Mai and more.
Since the beginning of operations, Spring Airlines has maintained the overall average passenger load factor at about 95% offering fares 30% lower than the market price of the same route. Despite rapid expansion, the company's goal remains simple: offer safe, punctual, cost-effective, personalized and friendly travel for all!
Fleet Info
100 aircraft (A320 and A320neo) flying over 200 routes across Asia.
Vacancies and Requirements
A320 captains
Minimum requirements:
Total time above 3,000 hours
PIC time on A320 family aircraft above 500 hours
Three take offs and landings on A320 family aircraft during the last 12 months
Valid ICAO ATPL
Valid English Language Level 4
Valid Class I Medical
Under 55 years of age
Salary & Benefits
| | | |
| --- | --- | --- |
| Roster | Basic Salary | Renewal Bous |
| 40 days leave | USD 280,956 nett | USD 36,000/3 years |
| 6 on - 2 off | USD 266.556 nett | USD 36,000/3 years |
| 6 on - 3 off | USD 253,356 nett | USD 36,000/3 years |
| 5 on - 4 off (only after contract renewal) | USD 201,456 nett | USD 18,000/3 years |
| 30d on-30 d off (only after contract renewal) | USD 226,960 nett | USD 18,000/3 years |
Fuel saving bonus.
Overtime bonus of $200/hour.
Instructor bonus.
Benefits:
Group accident insurance
Annual employee tickets
Permanent residence permit
Interview Procedure
Call or WhatsApp our team on +66 937 487 338 for more infomation or send us your resume: spring2020@jobs4pilots.com
Accepted nationalities: Macau, Hong Kong, Armenia, Cambodia, Georgia, Japan, Kuwait, Laos, Maldives, Mongolia, South Korea, Singapore, Vietnam, Albania, Andorra, Austria, Belarus, Belgium, Bosnia, Bulgaria, Croatia, Cyprus, Czech, Denmark, Estonia, Finland, France, Germany, Greece, Hungary, Iceland, Ireland, Italy, Latvia, Liechtenstein, Lithuania, Luxembourg, Macedonia, Malta, Moldova, Monaco, Montenegro, Netherlands, Norway, Poland, Portugal, Romania, Russia, Serbia, Slovakia, Slovenia, Spain, Sweden, Switzerland, Ukraine, United Kingdom, Bahamas, Barbados, Trinidad, United States, Antigua, Argentina, Bolivia, Brazil, Chile, Costa Rica, Cuba, Dominica, Ecuador, Grenada, Guyana, Mexico, Peru, Surinam, Uruguay, Venezuela, Australia, Cook Islands, Fiji, New Zealand, Papua New Guinea, Samoa, Tonga, Vanuatu.
Location
Shanghai
Contact person