Spring Airlines Denotes Safety, Sincerity, and Smile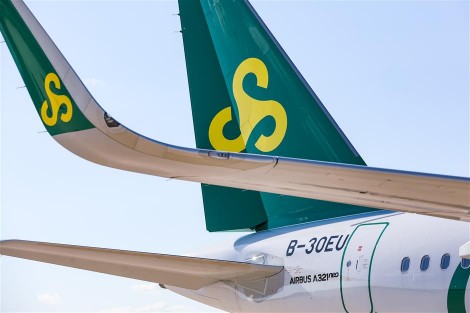 Spring Airlines is the largest budget carrier in North Asia. The airline was founded in 2004, and it has its headquarter in Shanghai, China. This airline is the aviation subsidiary of Shanghai Spring International Travel Service. Spring Airlines started its operation in 2005 with the first flight between Shanghai and Yantai. Spring Airlines tries its best to keep the fare as low as possible. It encourages direct flight booking through their website and counters to keep the fare low. Spring Airlines currently has a total of 97 fleets. Among the 97 fleets, there are eighty A320-200, sixteen A320neo, and 1 A321neo. It has been a dominant player in the Chinese aviation market since its beginning.

Spring Airlines is one of the most prominent investors in Chinese Aviation Safety. Spring Airlines offers a maximum of 40 percent in lower-cost tickets than its competitors. Apart from this, it also surprises travelers with different kinds of promotional fares. It covers approximately 81 routes across China and beyond. It offers flights to major business destinations in China like Guangzhou, Guilin, Shenzhen, Harbin, Harbin, Xiamen, Sanya, and Qingdao. Spring's fleets fly over the skies of Hong Kong, Taiwan, and Macau as well. This airline connects to other international destinations like Bangkok, Krabi, Chiang Mai, Phuket, and Siem Reap.

Spring Airlines has been successfully following their vision of innovation, safety, and efficiency. Spring Airlines is the first Chinese private airline which has earned CAAC's top safety award. It has been ranked No. 1 among all Chinese mainland airlines in OAG's on-time performance report of 2017. The logo, '3S' itself, symbolizes Sincerity, Safety, and Smile. Spring Airlines uses the slogan "Don't think, Just fly!" because it offers the lowest fare with the highest level of commitment for your security.

From the beginning, Spring Airlines has been fulfilling its commitment to providing safe and smooth operation. To maintain safety and punctuality, Spring Airlines offers various kinds of customized travel products and services like baggage upgrade, hotels, scenic spot entrance tickets, seat selection, onboard meals, car rental, visa, and airport transfers. All these facilities help the travelers to have a unique flight experience.

On 15 October 2018, Terminal 1 of Shanghai Hongqiao International Airport has opened with a brand new look. It started offering facilities like fully automated self-service at baggage drop, check-in, security clearance, and boarding for domestic flights. Spring Airlines has become one of the first airlines in China to use a self-service airport system. From the beginning of its operations, Spring Airlines has ensured the overall average passenger load factor at about 95 percent, offering fares 30 percent lower than the same route's market price. Though this airline has experienced rapid expansion, the company stuck with its motto of providing cost-effective, safe, punctual, and friendly flights to passengers.