First Officer Bombardier Dash 8, Q300, DHC-8
Open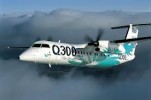 Company Info
Are you a pilot looking for a job with a fast growing airline in the Asia Pacific?
For the Trans-Tasman services of Jetstar Airways we are looking for first officers to fly the Bombardier Dash 8 fleet to run the 50 weekly international return services.
Jetstar Airways is an Australian low-cost airline headquartered in Melbourne. Jetstar Airways is a subsidiary of the Qantas Group.
Fleet Info
5 Bombardier Dash 8, Q300, DHC-8.
Minimum requirements
700 hours total flying time.
250 hours or greater PIC of a multi-engine aeroplane (MEA) excluding ICUS, OR 250 hours or greater PIC of a single engine turbine aircraft greater than 3,400 MTOW OR 250 hours or greater as a co-pilot in a multi-engine turbine, multi-crew aircraft.
Hold, or be eligible to hold, an Australian or New Zealand ATPL.
ELP Level 6 on your Licence
CASA or CAANZ Class 1 Aviation Medical Certificate
A current Australian or New Zealand passport or NZ permanent residency.
Salary & Benefits
55,895 NZ$.
Staff travel.
25 holidays.
Kiwi saver pension.
Bonus scheme.
Meal allowance.
Interview Procedure
Training : completed in Sydney, training for non-type rated crew: 11weeks.
Please send your resume, passport, license and medical to: jetstar@jobs4pilots.com and we will get back to you in 24 hours.
Location
Auckland
Contact person