Boeing 777 First Officer
Urgent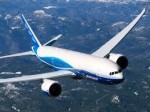 Company Info
For one of our clients we are urgently seeking Type Rated Boeing 777 First Officers to be based in Cairo and fly IATA countries and Europe.
Vacancies and Requirements
We are seeking 5 First Officers to fly from the base in Egypt to IATA and European countries.
Requirements:
Full ATPL license.
Valid B777 TR.
Minimum of 800 hours on type.
Salary & Benefits
First Officers:
Less than 2000 hours TFT and >800 hours B777: $4000 US per month.
2000 hours to 5000 hours TFT and > 1000 hours on B777: $6800 Us per month
>5000 hours TFT and >1000 hours on B777: $7800 US pe rmonth.
1 free home ticket round trip a year on economy.
Transport to and from the airport for duty purposes out of base will be provided by the company.
100 Usd$ /Night Stop out of base, also to provide flights Hotel accommodation and transfers out of Base.
60 holidays per year.
You are entitled for benefits and salary only once been accepted by Civil Aviation and completed the induction and validation requirements, and had successfully signed the employment contract and completed the line check training to be clear on the line.
During the transition period – you will be entitled for Hotel accommodation on BB bases and pocket money of 50$/ day providing you been obtained The security Clearance and the approval of Civil Aviation and Airlines management upon performing one hour assessment successfully.
Interview Procedure
Send your resume, license, medical and passport to: B777@jobs4pilots.com and we will screen this within 3 days.
After that there is a Skype interview and a financial offer and the employment contract will be submitted.
Location
Cairo Egypt
Contact person