B747 Captain NTR
On hold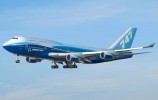 Company Info
We are recruiting Captains that have 500 PIC hours on Boeing and are looking to commute with an 18 days ON - 12 days OFF roster. Salary $273,600/year.
Bases: Wuhan or Tianjin. In the 18 days On Duty time there will be max three return flight from Wuhan to Luxembourg.
Uni-Top Airlines is a cargo airline, based in Wuhan, China. It is a fully owned subsidiary of Uni-top Industrial Corporation, founded in 1998 in Shenzhen.
Uni-Top operates flights to Bangladesh, Osaka, Kuala Lumpur, Mumbai, Delhi, Dhaka and is looking to expand further into Europe, North- and South America, Asia and Africa.
Fleet Info
4 B747-400. Two B747-400 will fly to Middle East the other two B747-400 will fly to Europe.
Requirements
5000 hours Total Flight Time,
500 hrs on plane with MTOW > 50 tons,
500 pic hours on B747-400, B757, B767, B777 or B787,
Valid ATPL and Medical,
More than one year captain experience.
Should you not be current on B747 but have the hours earlier OR on B757-767-777-787 you can still apply, but salary will be $2000US per month lower.
Salary & Benefits
$22,800 US per month (taxes are paid for you),
Overtime: >720 hours/year you get $250/hr,
On Duty accomodation: 4 star hotel or better,
18 days on, 12 consecutive days off!
Interested?
Location
Wuhan, China
Contact person