B737 First Officer
New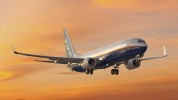 Company Info
For one of our clients in Southeast Asia we are seeking First Officers that are current on the B737.
Fleet Info
Current fleet of B737-800
Requirements
Commercial Pilot Licence (CPL) with Frozen ATPL,
500 hrs Total Flight Time,
B737 Type Rating,
Class 1 medical,
Maximum age of 56 at application.
Salary & Benefits
$5,500-6,000US per month,
21 days annual leave,
22 days medical leave,
Travel benefits (confirmed, ID75 and ID 90),
Medical benefits (inpatient, outpatient, dental),
Accident Insurance & Aviation Insurance.
Interview Procedure
1. Send your resume with copy of license, medical and passport to: tob737@jobs4pilots.com
2. Interview and online test,
3. ATPL exam and SIM check, medical check,
4. On-boarding.
Location
Southeast Asia
Contact person